Recommendations for use
Views: 10 Author: Site Editor Publish Time: 2020-05-14 Origin: Site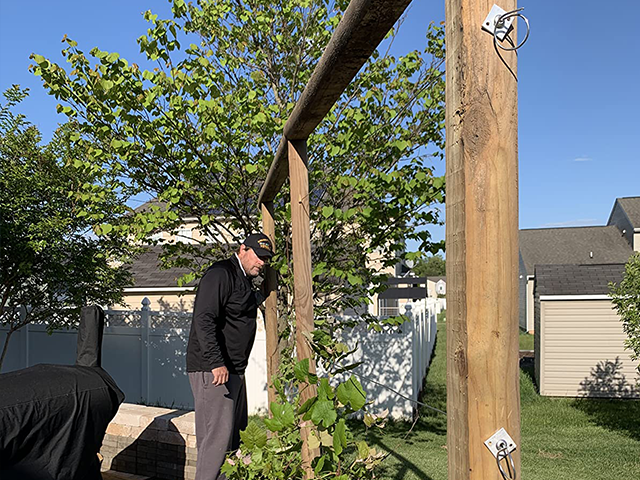 Recommendations for use
This 12.5 gauge one way anchor vise has many applications. It is most often use to build trellises. It can be used with many high tension applications like wire fence, coated wire fence, rail fence and any 12.5 gauge fence.

First, before you begin shoving the wire through, look inside and see how it works. It's basic: a spring and two metal pieces that pinch the wire. You need to be aware of this because you have to guide the wire through the middle of the metal pieces and through the middle of the spring without catching the spring. If you're off a little the wire will move the spring out of position and then the vice is essentially useless, because once the spring is bent or comes out of the vice, you're not going to get it back into position easily. It's not a very resilient spring so you have to make sure you bypass it carefully. Once you get that, you've 90% of the way there.Since this is a one way anchor, you just have to pull on one end to remove any slack in the wire.Use some strong pliers to pull the wire out from the vice, and then use some wire cutters to cut as close as possible to the opening of the vice. If you do it right, the wire will come out ever so slightly when you pull (because of the spring), and then retract into the vice a bit, so that the sharp wire is not sticking out beyond the end of the vice. Then, use a small hammer to tap on the end of the wire to blunt any sharp pieces that might still be a problem.These worked out great for securing and tightening grape trellises with 12 gauge wire.
Hope you are satisfied with this product and order again.