How does a wirevise work?
Views: 64 Author: Site Editor Publish Time: 2022-06-16 Origin: Site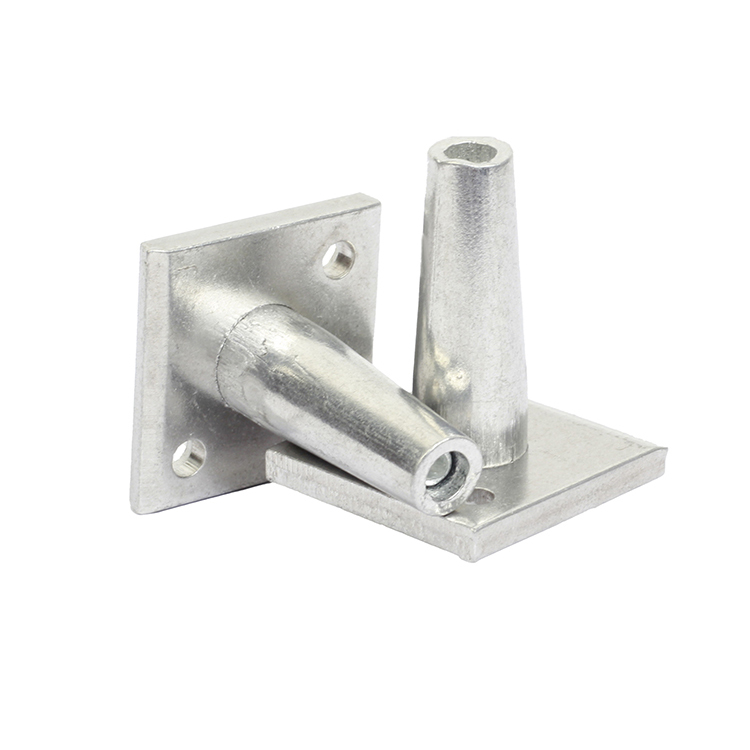 Drill a hole through the end post and pull the high-tensile wire through. Then put the wire vise on the high-tensile wire and tap it lightly into the hole. If final tensioning is to be done, pull the high-tensile wire to the end post with a chain grab, then push the slack through the wire vise
Simply insert the Insert 8~16 gauge wire from the narrow side to the larger opening to ensure that the wires don't slip. Only use galvanized and uncoated wire as coated wires may slip and lose tension.
• 5056; 13-16 gauge, .062-.100 dia.
• 5058; 12-13 gauge, .102-.114 dia.
• 5062; 10-11 gauge, .120-.114 dia.
• 5064; 8-9 gauge, .148-.163 dia.
Pull tested to meet or exceed breaking strength of high tensile fence wireOnce the vise is placed and the line/wire inserted, the vise needs to be anchored to the post using the two screw holes on either corner of the vise's flat, square surface.
This trellis and fence wire anchor securely holds wires to end-posts. Insert the wire into and through the wirevise. It automatically locks onto the wire. No tools required. To tighten, just pull more wire through the vise.
Once installed, you will want to stretch your line to the proper tension. For use in fencing applications a ratchet tensioner may be required to obtain optimal tension levels. For use in a grape trellis or similar constructions, you may be able to tighten the wire by tool.
Please note that most fencing applications require tensioning from both ends of the fence line.
Securely anchor your coated wire fencing to end posts with our one-way entry, non-release 12.5-gauge wire vise. The wire vise's teeth inside prevent the fencing from releasing back out, thus sustaining tension.
Wirevise is a retensionable wire joiner, designed to terminate high-tensile wire to end posts. The wirevise is very simple to use.
Also known as a wirevise, wire vise, anchor vise, Anchor Wire Vise.
Each wirevise is lightweight, easy to use, manage and transport.
The anchor vise may be used in orchards, vineyards, arbors as well as farm fencing. It is suitable for any structure that requires high-tension wire.